30 Minutes-a-Day Equals Brilliance
The Future of Learning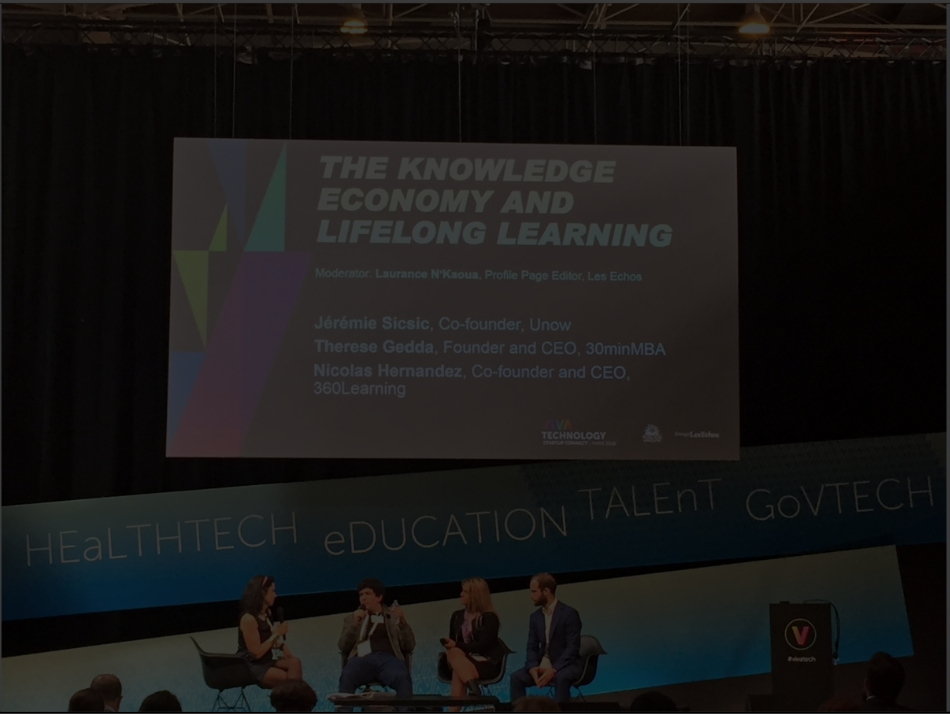 30 Minutes-a-Day Equals Brilliance
The Future of Learning
Covered Topics: Lifelong Learning, Workplace Engagement, Mastery, The Future of Work, Education Technology, and Business Culture
The importance of learning is changing. Designing a culture where mastery and enabling lifelong learning are celebrated are vital components in keeping and attracting the best people – the High Achievers. Prioritizing learning initiatives is required to keep high levels of employee engagement in a world where High Achievers are increasingly driven by purpose, desire to learn, and the potential to grow.
With 17 years of experience as an executive coach for high achieving leaders, a professional speaker, and a guest lecturer, Therése has developed a unique and actionable perspective on how to expand learning and its impact on the culture of high performing companies. She is also the visionary behind The Be Brilliant Academy – an online learning platform designed by and for High Achievers. She's also recognized as a thought leader in the Future of Work. Therése's perspective on learning resonates with both High Achievers and the High Potentials of future generations. To create profound and meaningful behavioral changes, learning needs to be actively designed from within the company's culture, be actionable, and be energizing for High Achievers. Learning is more than something you do once in a while; it influences your company's culture and affects the very performance of your best people.
Learn how people thrive in their work through actionable culture-specific learning experiences. Experiences that utilize insights from behavioral science and positive psychology to engage inspire, energize, and teach actionable skills to your High Achievers and High Potentials. Explore how to incorporating effective learning into your people's busy lifestyles can lead to dramatic change. And, how to incorporating learning into your cultural design can help you best leverage learning moments in boosting your company's productivity and performance.
Looking to achieve more?
Watch Therése in a video on the power of living in line with your body clock. This video is part of 30minMBA's Youtube series 'How to thrive at work'