30 Minutes-a-Day Equals Brilliance
The Future of Learning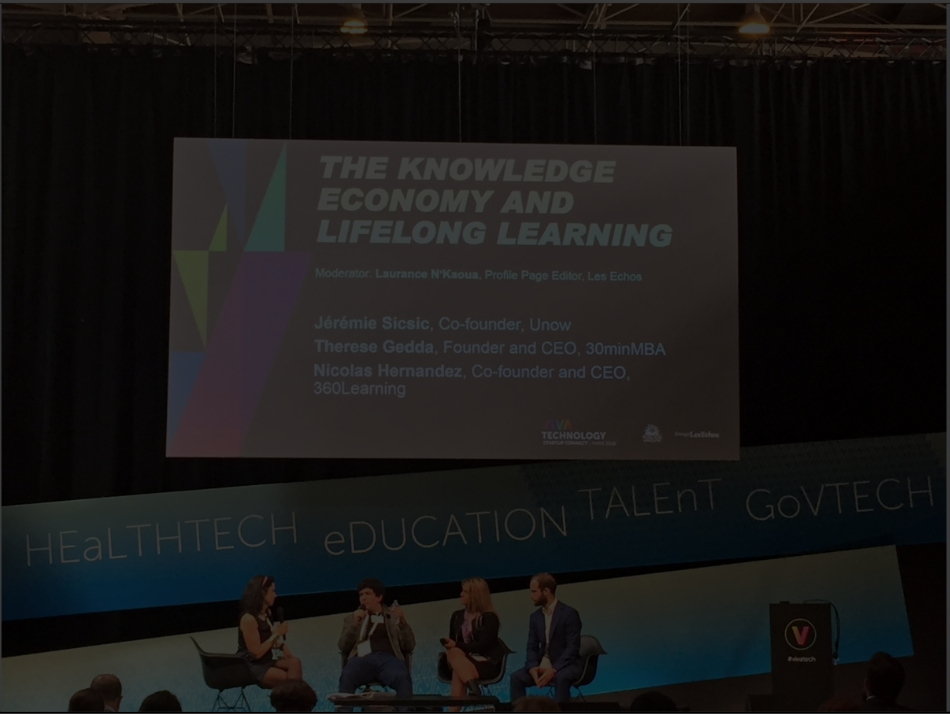 30 Minutes-a-Day Equals Brilliance
The Future of Learning
Covered Topics: Education Technology, Workplace Engagement, The Future of Work, and Lifelong Learning
Imagine the possibility of learning what you need when you need it. The importance of learning is changing. Lifelong learning is becoming vital for any company who wants to keep their people engaged and thriving. Actionable learning is one of the driving factors for high engagement in the workplace, especially for high achievers and high potentials. But learning is so much more than something you do once in a while. It's more of a mindset, and it can influence the culture of how the company is operating.
Learn how to enable your people to thrive and develop their skills 'on the go.' Discover how to turn valuable knowledge and wisdom into strategies and actions in your business. Learn how to use the average time of 30 minutes per day we have for professional and personal development in an empowering way. Explore how to use what is known from behavioral science and positive psychology to design more engaging learning experiences. Learn how to incorporate learning into your cultural design. Discover how technology is an enabler and disruptor and how it can influence learning. Explore how to incorporate lifelong learning into people's busy lifestyles and how it can affect their level of productivity, self-esteem, and growth leading to more fulfilled and energized employees.
Looking to achieve more?
Watch Therése in a video on the power of living in line with your body clock. This video is part of 30minMBA's Youtube series 'How to thrive at work'